I recently created a couple of ATCs with some themes
This one was "naughty & nice"
Entirely handfelted - no sewing.
"Midnight moon"
I created some pre-felts, and nuno felted them onto cheesecloth.
I then pressed in the metal stud, sewed on clear beads and stitched up the edges.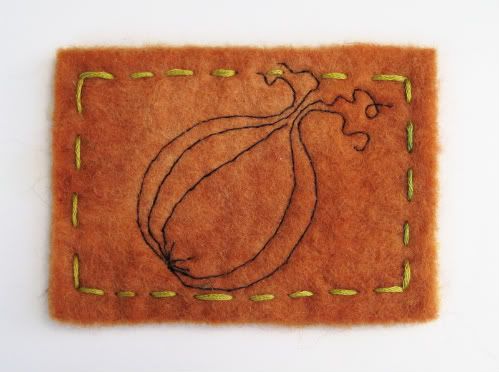 "onion"
I hand felted the wool, dyed it in onion skins, then sewed the image of an onion